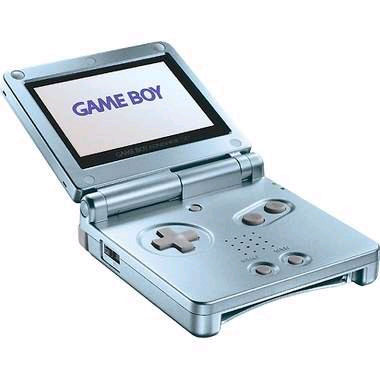 A few years back I upgraded to my Nintendo DS Lite and sold my silver Gameboy Advance SP. I wanted to keep my SP and it was a great piece of hardware, but alas I had to figure out a way to cover some of the cost of the new DS. Off to eBay it went and I kept all 50 of my old Advance games. (I was able to justify keeping them due to the DSes' backwards compatibility – even if I never played them that much.)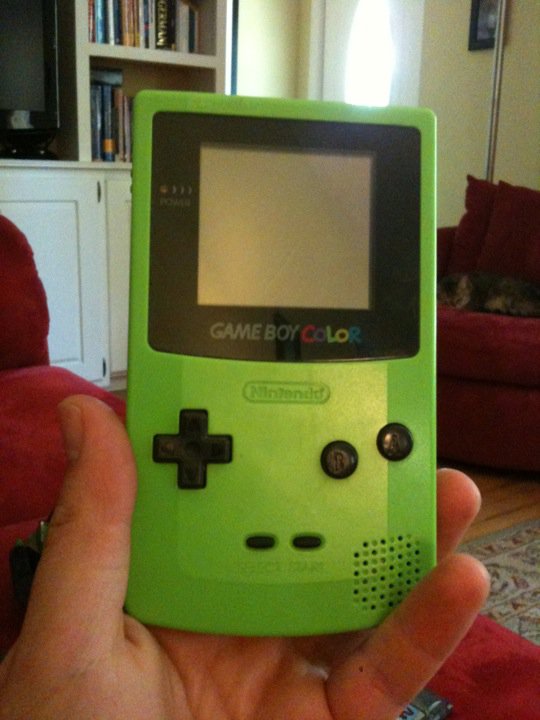 Recently I found my old Gameboy Color (Check out that radical Kiwi color!) and started playing the new DS Pokemon games with my 7-year-old niece. By finding my old Color I could play that generation of games natively on the original(ish) hardware. I noticed that I could not do this for my Gameboy Advance titles. This got me thinking about my SP and how it was such a great little handheld.*
Jackie and I did some searching on craigslist and eBay and found a SP for cheap. Since then, I've been looking through all my old games and showing them to my daughter. I came across a copy of Final Fantasy Tactics Advance and noticed my old save game stated that over sixty-five hours where logged.
Wow! I don't remember playing that much of this one game, but this had me thinking. Imagine if I added up all the saved play-time from each of the 50 games. What would I end up with?
This:

That's right, I've clocked in over 318 hours into my Gameboy Advance. Other interesting stats:
I only completed 17 games out of 50.
A substantial majority of my games don't track the time played – 28 to be exact.
Looking at the year of release – 2002 is the most popular.
Role-Playing games make up the majority of the games that do track time.
I can't believe I soaked so much time into this generation of handheld games. To make it even more mind-blowing here's a few additional things to remember. This was just my handheld console. I also had my PS2 and Gamecube during this time as well. Additionally a large percentage of my GBA games don't have time tracking. Big games like Zelda and the Mario titles don't show you how long you've played. Imagine if I were to add those in. Lastly, this doesn't track all the times I've saved before a challenging part of the game then died!
So in closing I'd have to say this is a great example of how this was such a great generation of games and I encourage you all to dust off those old consoles and give em' another spin.
*And a great generation of games. Both Metroid titles, the 3 Castlevanias, Golden Sun Megaman Zero, I could go on.