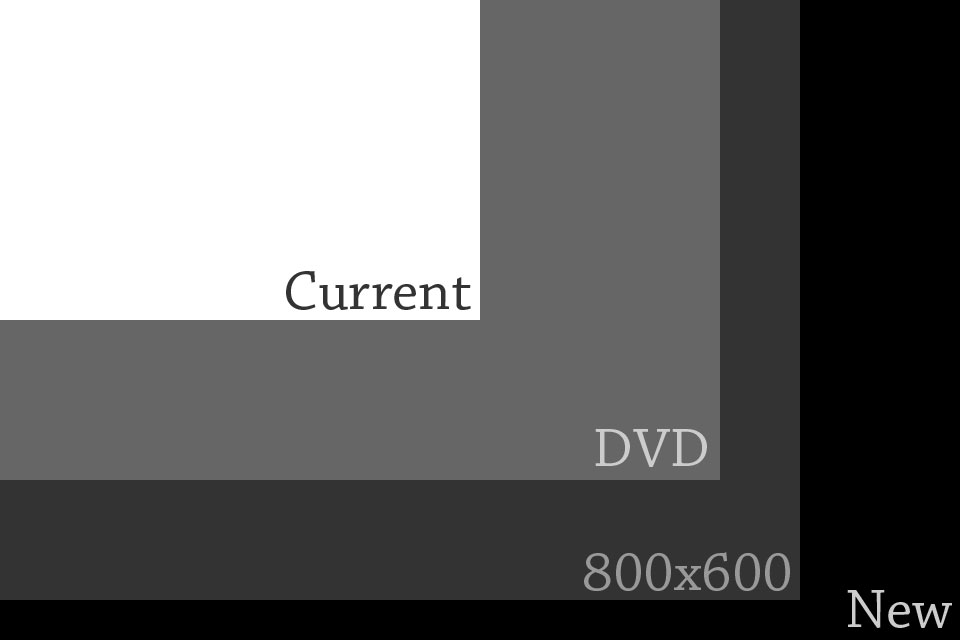 I'm very much a visual person. So I whipped up this little graphic demonstrating the supposed* new resolution of the next iPhone. Just how big is 960×640 in comparison? I threw in a couple of other sizes – 800×600 was the resolution of my first desktop computer.
Interesting and maybe unrelated, but by default iMove 09 outputs 'HD" at 960X540. A coincidence I'm sure.
*We'll find out on Monday!