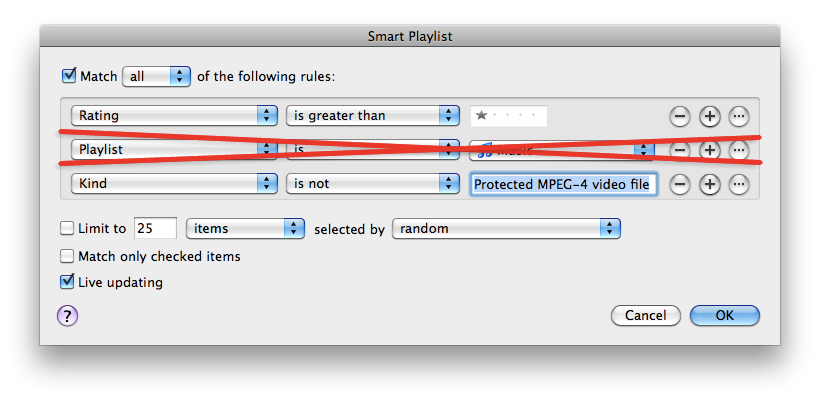 Four months later and it appears we kinda have working Smart Playlists on the ol' iPhone. No more workaround!
After updating to iPhone firmware 3.1.3 and iTunes 9.0.3 it appears that changes to the status of smart playlists on the iPhone sync back to iTunes. No need to add 'Playlist is Music' to get the playlists to update!
*Note: According to new discussion on Apple's support site changes on the iPhone aren't reflected on the iPhone. Which means it's not totally kosher.
I hope this is true for other folks as well.