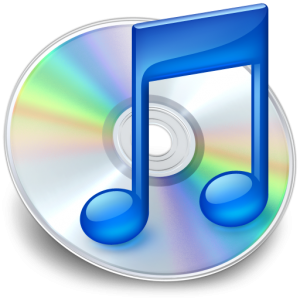 Update #3: I was playing around with my smart playlists this morning and discovered an additional tidbit of information that may be useful for some. When syncing smart playlists, pay attention to which column you have the ordered the music by.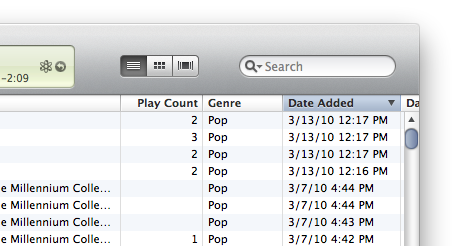 As you can see in the above screenshot I have my playlist sorted by 'Date Added' which is exactly how I want things ordered. Once I synced my iPhone playlist showed my music sorted by 'Date Added' as well.
If I were to have 'Play Count' selected as the column to sort by and then synced my iPhone, then that playlist would display the songs ordered by 'Play Count'
I found this out while playing with the Apple Remote app for the iPhone/iPod Touch. The selected column to sort by also effects how playlists are displayed in the iPhone Remote App.
Update #2: New updates that came out kinda fix this problem. Read more here.
I noticed the other day that Smart Playlists were not syncing correctly to both my wife and my own iPhone.
I found one fix that allowed the sort order to be correct, but disabled the Live updating function of the Smart Playlists. Which meant that every time an attribute of the playlist was updated (Such as rating a new song for my '5 Stars' playlist) nothing was updated upon syncing with my iPhone.
This totally defeats the purpose of a playlist that automagically updates my iPhone with the last 100 added, or top rated songs. ARGH!
Alas, after following a suggestion from this discussion thread (Thanks Dave Jelfs!) we now have a solution. In fact there's even a bonus side effect for those who only want to sync music, and not video within your playlists.
Update: Joel S points out that this is not totally accurate. "In my own testing, these playlists will still include Music Videos."
First find your Smart Playlist in the sidebar.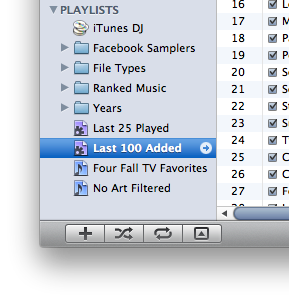 Ctrl + Click on the playlist and select "Edit Smart Playlist"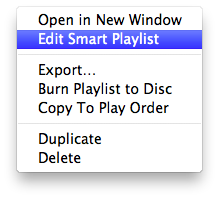 A new window will appear with all the settings for that particular playlist. Add a new rule  of 'Playlist is Music'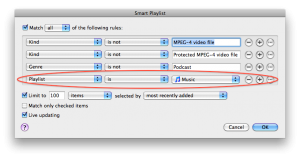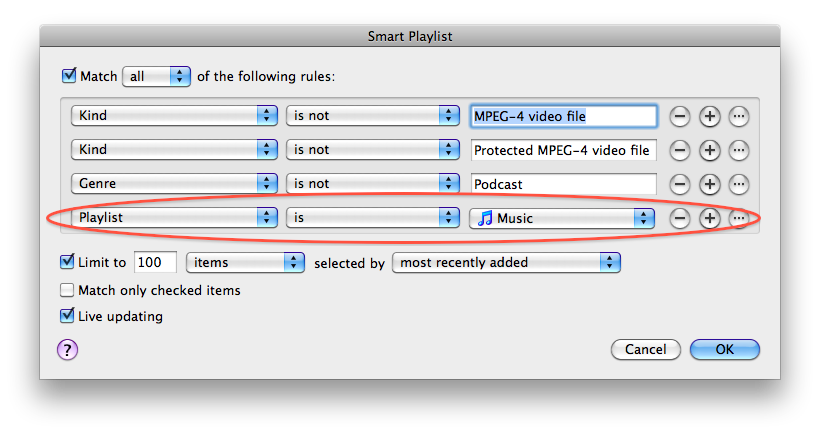 You'll notice 'Live updating' is still on.
Now sync your playlist with your phone. TaDa!
While is is a workaround it does allow for the playlist to be synced, auto updated and appear sorted as you wish on the iPhone.
Like my previous troubleshooting articles I hope this post will be quickly updated when Apple roles out a fix. Until then, happy Smart Playlist syncing!
As with everything YMMV. I was using the following setup.
Macbook Pro 1.83 Ghz
Snow Leopard 10.6.1
iTunes 9.0.1
iPhone OS 3.1
If you have an improvement please leave a comment.