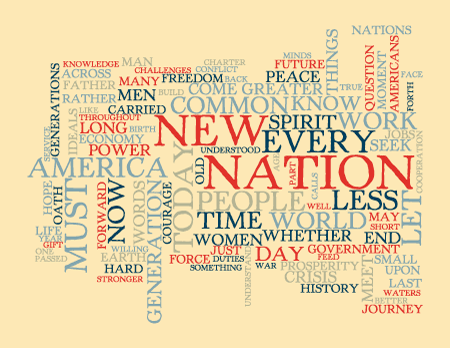 It's President Obama's Inauguration speech, with the words that he used more frequently appearing larger.  Initially, I used a rough palette based upon this poster.
I then exported it as a pdf from Wordle.
Then I looked for a palette that was a bit closer to the original poster.  I found this one on kuler and munged it a bit in Illustrator.  If you click the image above I have a nice desktop background ready size available for your use.
While I'm not normally a politics nerd I watched the whole ceremony today and felt two distinct emotions.
Relief and hope.